Gong Conciousness:
THE WAY OF THE GONG
World Peace Servant, Published Writer,
Lifelong Student, Inspirational Speaker, Gong Coach,
Sound Healing Specialist and Teacher of Teachers
Starhenge Peace Garden Founder,
MEM Gong Yoga Creator, and developer of: GMT (Gong Master Training), & GT (Gong Training),
The Yoga of Theater, Gong Masked Theatre,
Mysterious Tremendum co-founder
----------
$24.99/MONTH
24/7 Access The T Teachings of Don Conreaux - Essays, Letters, Videos
---------
24/7 Access to the ever growing
(site is updated regularly) body of essays, articles, writings of Gongmaster Don Conreaux:
Including but not limited to The Growing Archive/Library of Don Conreaux's 40+ years of writings & teachings:
Gong Conciousness,
Way of the Gong,
Gong Life,
Gong Matters,
Magnum Opus series Volumes I-VII,
Global Gong Puja course
Gongs of Our Solar System
and more....


NOW INCLUDES:
Current offering: 34 essays from 2012-2014 Sound Travels
Q&A OPTIONS VIA EMAILS
VIDEO & WRITTEN INTERVIEWS, TRANSCRIPTS AND MORE
18 AREAS OF GONG MASTERY
THE UNIVERSAL AGREEMENT
THE VOCABULARY OF 39 GONG STROKES AND MORE
MANTRA SEED TONES
RELEASING THE BIRD FROM THE CAGE: THE ART OF SPIRITUAL FREE JAZZ: SHRUTI SOUL SINGING
NOTE: It Does Not include the Certified Training Programs: MEM Gong Yoga, Starhenge, and GMT.
*VAT is based on your country
NOTE: Don's teachings/writings are copyrighted. Please give credit when used for personal use, as reference materials and for commercial use in trainings and offerings, please contact Don at onlinegongmas[email protected] for permission to use/print/translate etc.


©2020 MYSTERIOUS TREMENDUM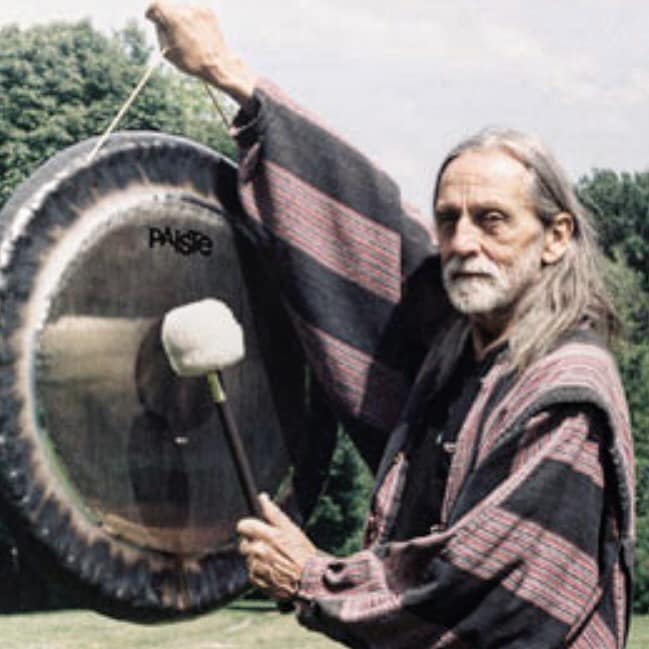 With a career spanning over 4 decades, Don Conreaux continues to study, write, research, teach and share knowledge wisdom through onlinegongmastertraining as well as live trainings across the globe. At 86, Don plans on continuing to plant wisdom seeds in pursuit of a day of World Peace for 2025.