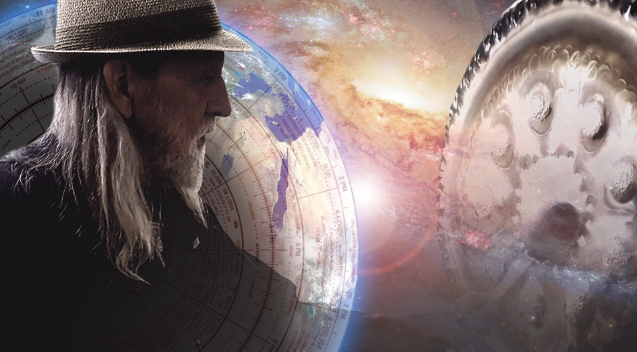 24 SESSIONS, BI-WEEKLY
3 MONTH ADVANCED ONLINE GMT…XYZ, PI, PHI AND E:
JANUARY - MARCH 2021
"If you really care, you have to share. The two motives we have are caring and sharing. What we are attempting to accomplish here is a 3 month course - for a person to feel that they have understood and raise the whole field of sound healing, using the gong, conch and bowl, and all these powerful instruments that stimulate self healing and elevation of the consciousness." 
This is a unique opportunity to sit with Don, twice a week from the comfort of your home and delve into the advanced topics Don has been exploring, researching and channelling over the last year+. 
This course is designed for Advanced Gong and Sound Healing practitioners and teachers with the focus on furthering their personal and professional aspirations, inspirations and healing. 
INCLUDES:
24 LIVE (and recorded for personal viewing at your convenience) ZOOM SESSIONS with Grand Gong-Master Don Conreaux, moderated by Gongmaster Journeywoman Yaelle E. Shaphir, L.Ac (aka Acumomma) and special guests.
ADVANCED GONG MASTERY TOPICS 
PDF DOWNLOADABLE HANDOUTS 
ACCESS TO THE ONLINE ARCHIVE: THE GONG TEACHINGS OF DON CONREAUX www.onlinegongmastertraining.com (a $75 monthly value)
Certificate of Participation
—————————
Pisces for we are now in the seed time of the New Aquarian Dispensation and in this part of the greater Ascending Dwapara Yuga everyone is a teacher. Karma into Dharma means… You can not pay it off until you pass it on.
The super-conscious self that Sri Aurabindo and the Mother spoke of is here now. For those seed folk who are the new Hamlets who instead of saying "To be or not to be That is the question", say "To be and also not to be" is the answer.
2001 Space Odyssey has quantified into 2021 Inner Space and we wave our clubs striking the monolith to access this solid state computer that raises ur thoughts to the higher 3rd eye called the guru angel full moon nectar point of transcendence, transubstantiation and super consciousness. When this dharma mind is activated in the individual, the teachings will flow as game changers of the future and we will achieve the world citizenship of selfless service and loving kindness to all." - DJC